Four strand twisted ropes in 100% polypropylene imitating natural ropes. Available in all colours.
They have anti-UV treatment and as they are synthetic they do not rot or deteriorate so quickly with humidity and the sun. They are especially suitable for outdoor decoration due to their pleasant handling. In the photograph you can see how they even have the characteristic "fuzziness" of natural ropes to make them as similar as possible. Due to its softness to the touch it is very easy to handle and knot. From 6 to 20 m/m diameter in rolls of 100 metres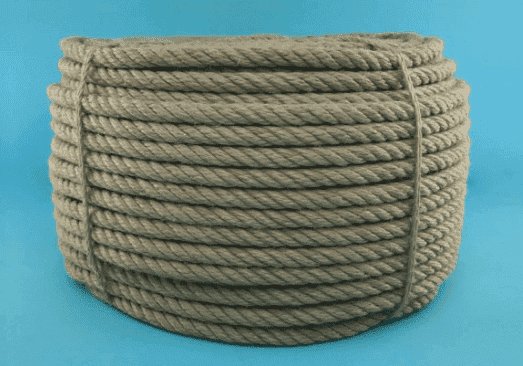 Polypropylene string of polypropylene 8842 of 1.8 m/m, for use in masonry, construction, plumbing, handicrafts, curtains, parcels, gardening… these polypropylene ropes is in 100, 200 and 500 metre spools. These ropes is in 50, 100, 200 gm balls and any weight according to customer's requirements. Available in white, green, blue, black, pink, beige, yellow, red, brown, orange, maroon and red/yellow bicolour. With a resistance of approximately 48 kg.Polypropylene is common in medical or laboratory use as it can withstand heat in an autoclave. It's resistant to most solvents and glues Common uses include: packaging, reusable containers, automotive components, light load bearings and ball valves.
To know more about our polypropylene products please visit our sister company's website: www.oliatra.com